Class Jewelry
Personalized for U
Browse Our Selection
New Athletic Wear

Athletic Appeal,
Sporty Style
Click Here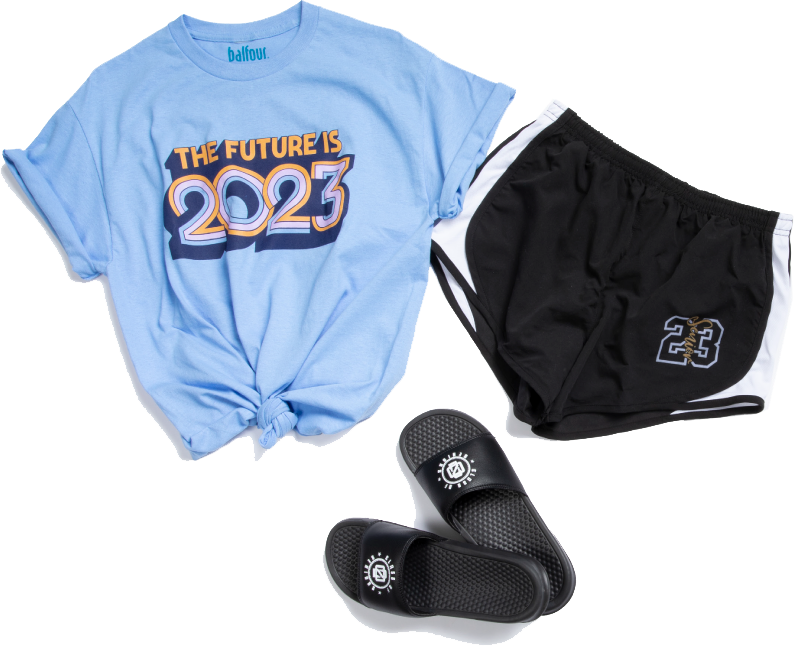 High School Ring Series
CUSTOM DESIGN YOUR RING!
Free CAP & GOWN with purchase of ANY class ring!
IDENTITY SERIES
Remember the traditions and triumphs you shared with others. The Identity ring series is a time-honored classic with the broadest range of stone, side design and metal options. Display your name, school, interests and much more. Customize this best-selling graduation ring to reflect who you've become with a one-of-a-kind design.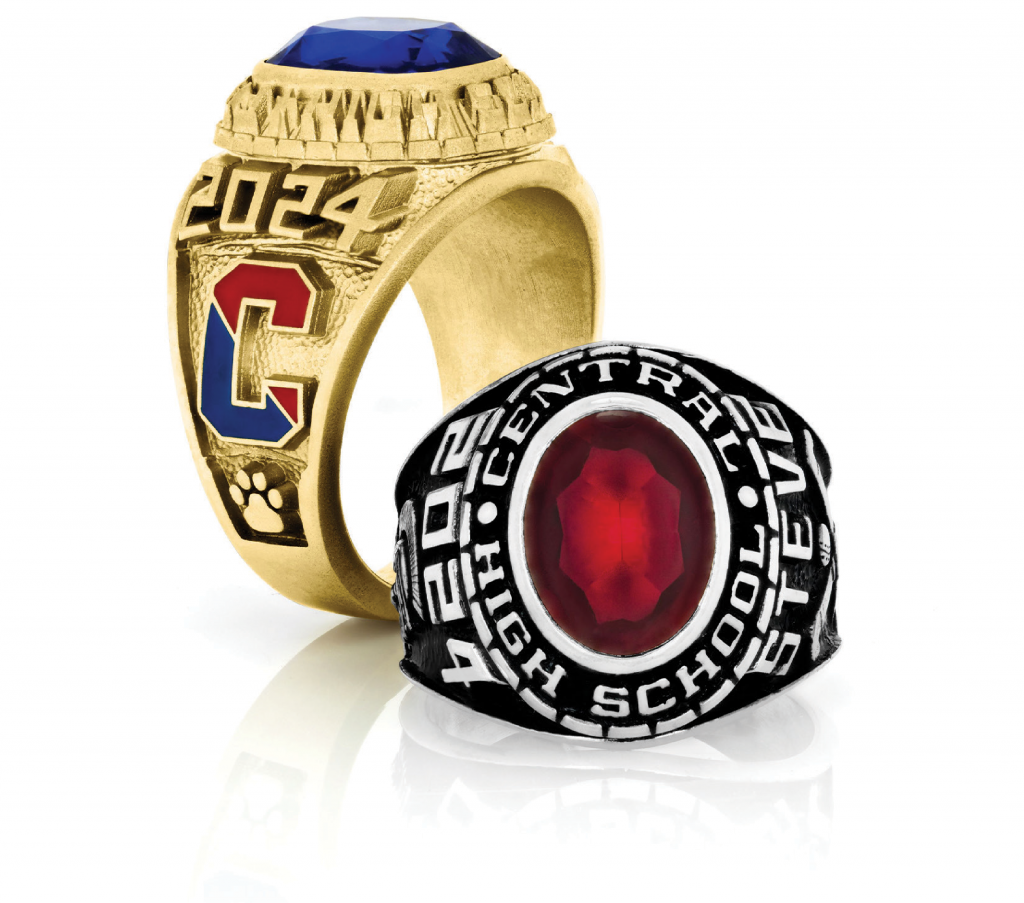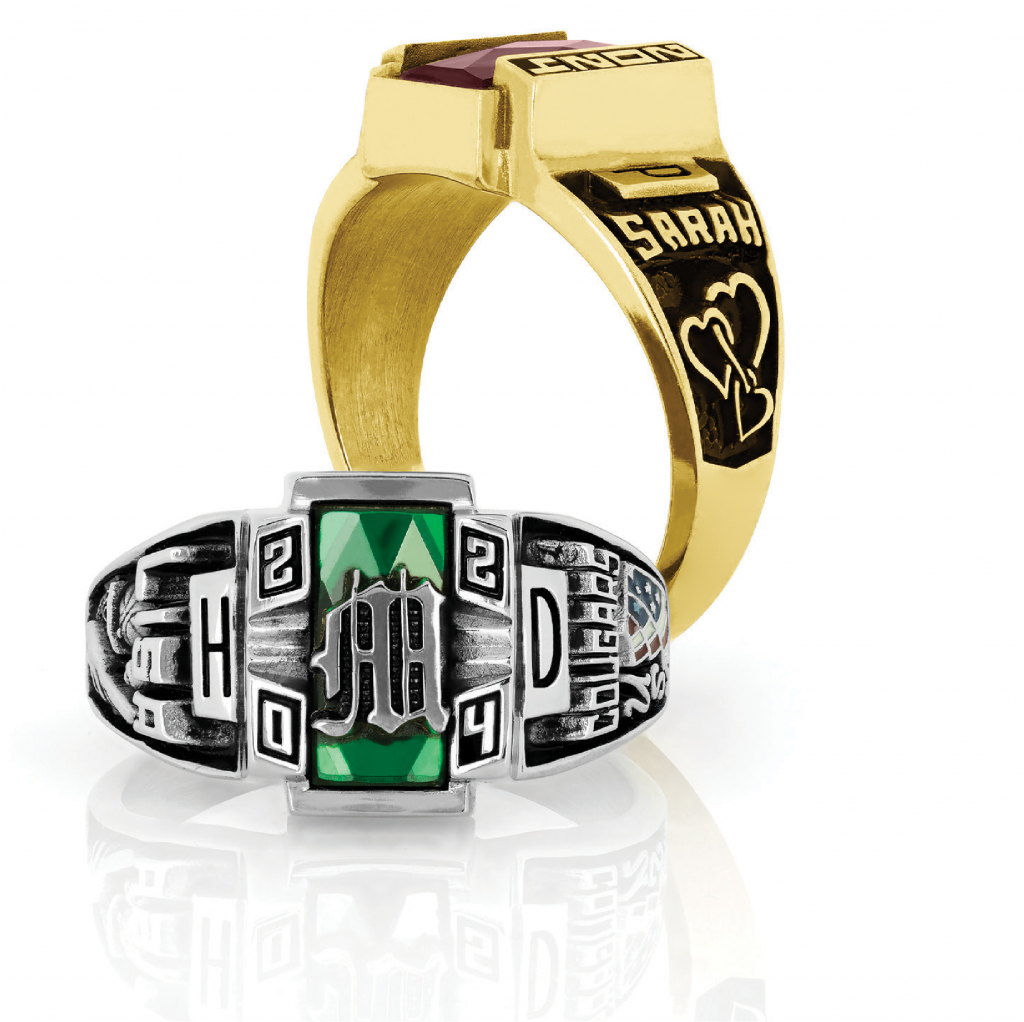 LEGEND SERIES
Celebrate your triumphs and those who helped you along the way. A rectangular shield-like stone setting allows an optional crest enhancement to create a bold symbol of dedication, determination, and success.
Essence Series
Craft a charming, spirited class ring to remind you of your greatest inspirations such as friends, family and special occasions. These intricately elegant ring designs allow customizations such as birthstones and specialty stones in a variety of cuts. Each produces a look as impressive as your accomplishments.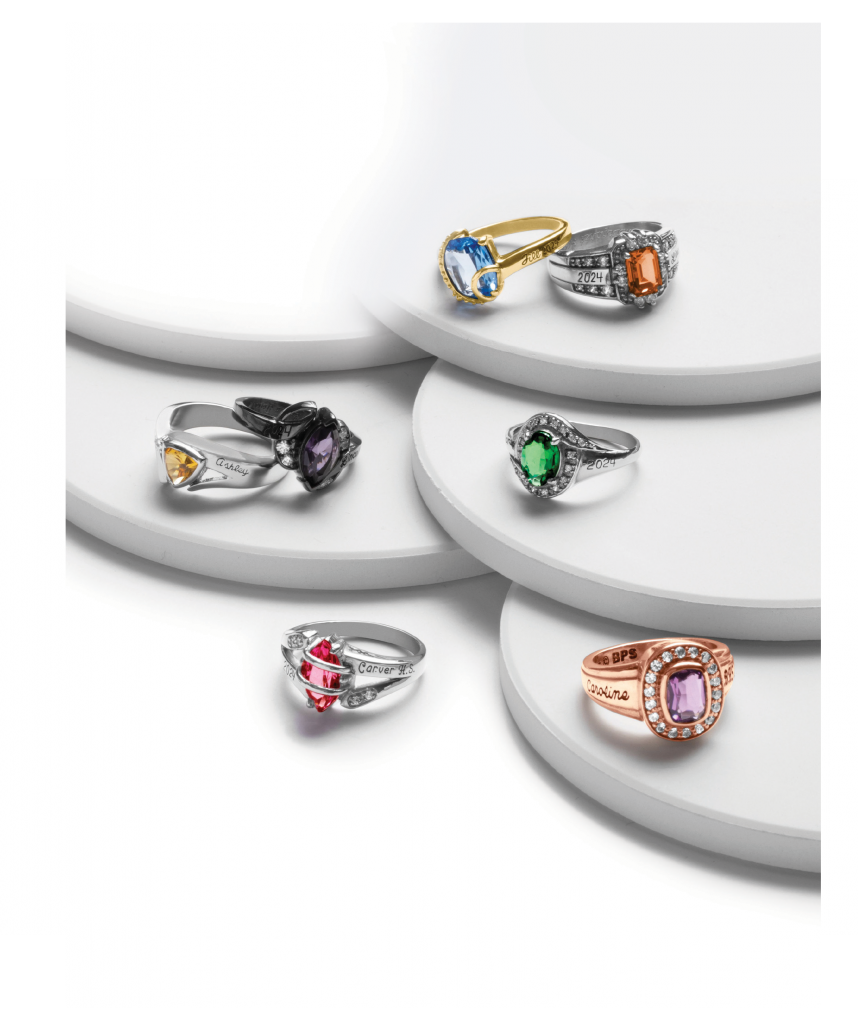 $

133.00

1 Diploma Frame
1 2022 Senior Hoodie
1 2022 Silver Tone Key Ring
1 Senior Lanyard
1 Choice of Tassel (Bling / Stacked)
1 Cap, Gown & Tassel
1 FREE Senior Drawstring Bag

Quick View

$

103.00

1 Diploma Frame
1 2022 Silver Tone Key Ring
1 Senior Lanyard
1 Choice of Tassel (Bling / Stacked)
1 Cap, Gown & Tassel
1 FREE Senior Drawstring Bag

Quick View

$

107.00

1 2022 Silver Tone Key Ring
1 2022 Senior Hoodie
1 Choice of Tassel (Bling / Stacked)
1 Cap, Gown & Tassel
1 FREE Senior Drawstring Bag

Quick View

$

77.00

1 2022 Silver Tone Key Ring
1 FREE Senior Drawstring Bag
1 Cap, Gown & Tassel

Quick View